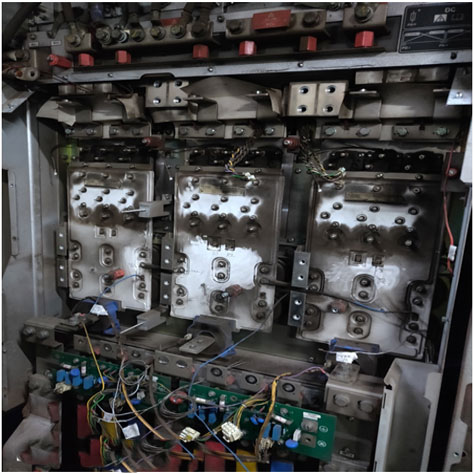 Endeavour Automation offers Annual maintenance contract for all make of Ac drives. Following activities are carried out during preventive maintenance of an Ac drive
Dismantle of Power board, Control Board, Gate driver board, IGBT, Thyristors and AC & DC bus bars.
Cleaning of Bus bars, Electronic PCB, IGBT, heat sink chamber and Air duct.
Testing of power board, Gate driver board, measuring board .
Checking of AC drive components for safe operation.
Measures for continuous operation of AC drive under full load condition.
Checking status of thermal paste and re-applying thermal paste, if found dry.
Testing of Dc link capacitors & cooling fans.